Stair Mobile Scaffold
admin October 5, 2020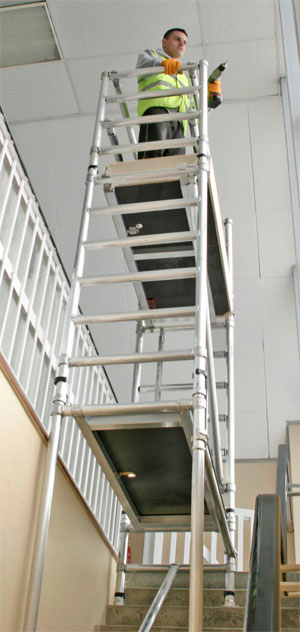 Sale!
Description
Our Stair Scaffold is the only type of mobile Stair Scaffold in the New Zealand Marketplace.
We have sold out of these units, yet we are now selling our ON HIRE units.
We are waiting on our manufacture to make more to supply new ones.
Our ON HIRE Stair Scaffolds have been fully refurbished, checked, and in some cases new platforms have been added.
The stair scaffold can be used as a normal scaffold.
Used as a stair scaffold and is very versatile
The standard mobile scaffold has a entry gate, this so you can enter the scaffold platform directly from the highest stair point for safety.